Ready to get started? Installing your text effects in PS 2020 is easy! This tutorial will show you how.
Tip: Before you start, unzip the text effects zip file (the one included in your welcome email) to a convenient location, then follow the steps below. If you haven't bought your text effects yet, you can get them here.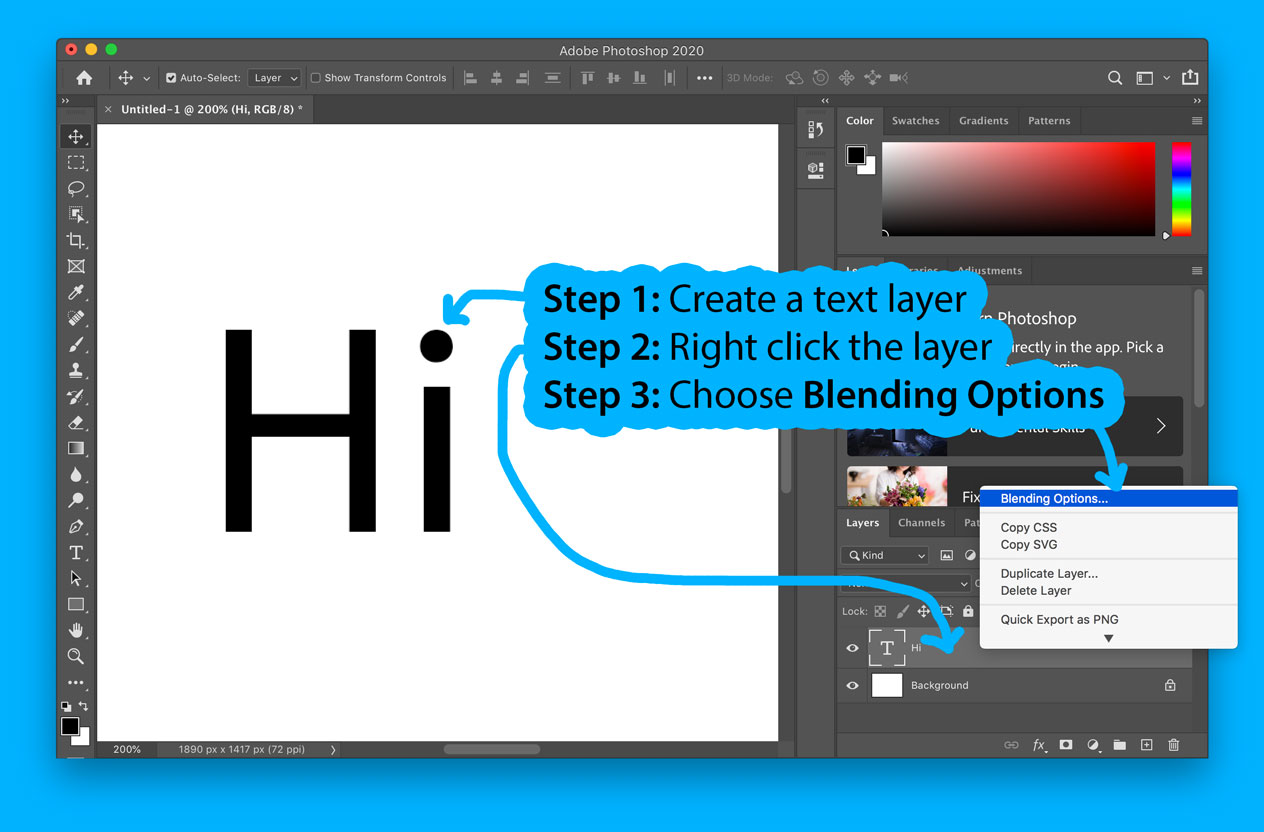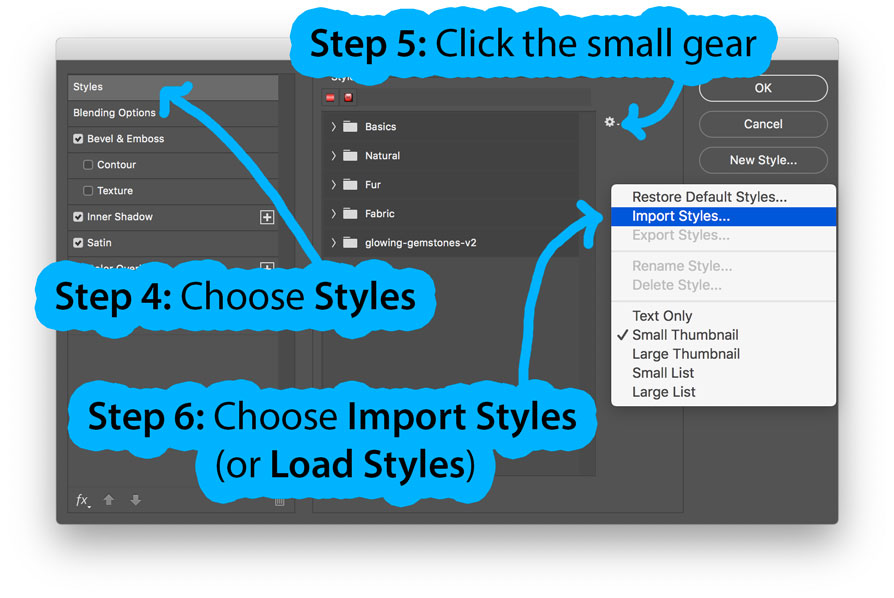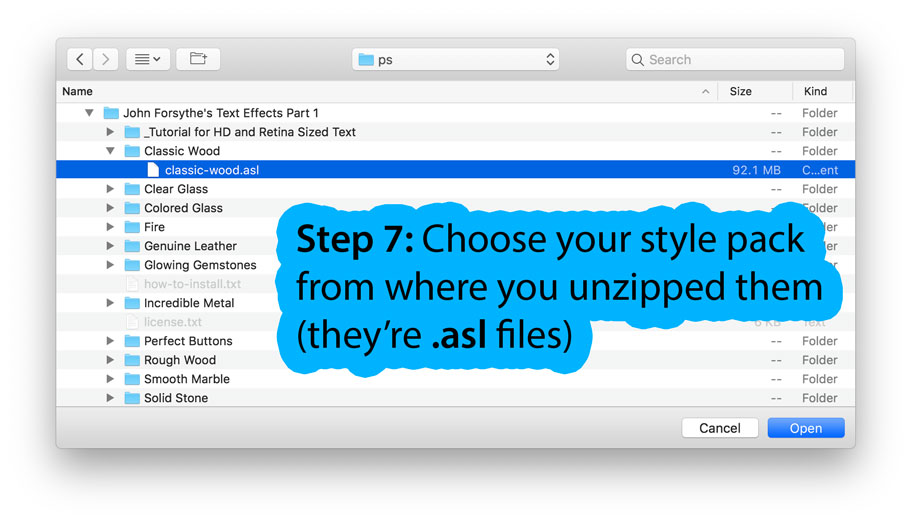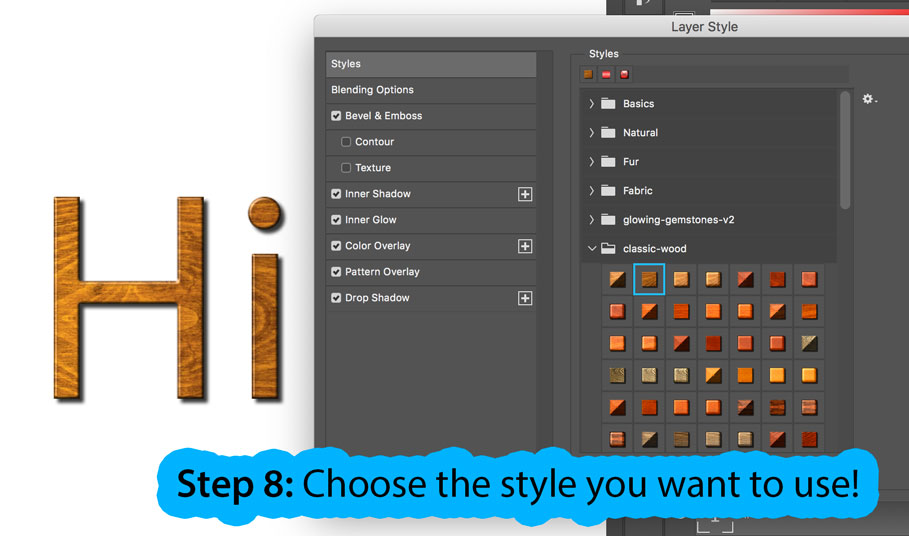 Note: These screenshots are from a Mac, but the instructions will also work with Windows.
- John Forsythe
Ottawa, Canada
PS: Have questions? Just send me an email: john@blamcast.net
PPS: If you ended up on this page accidentally, and you're wondering where to get these effects, just click here!
Copyright © 2020 John Forsythe
Photoshop, Adobe and related marks are registered trademarks of Adobe Systems Inc.